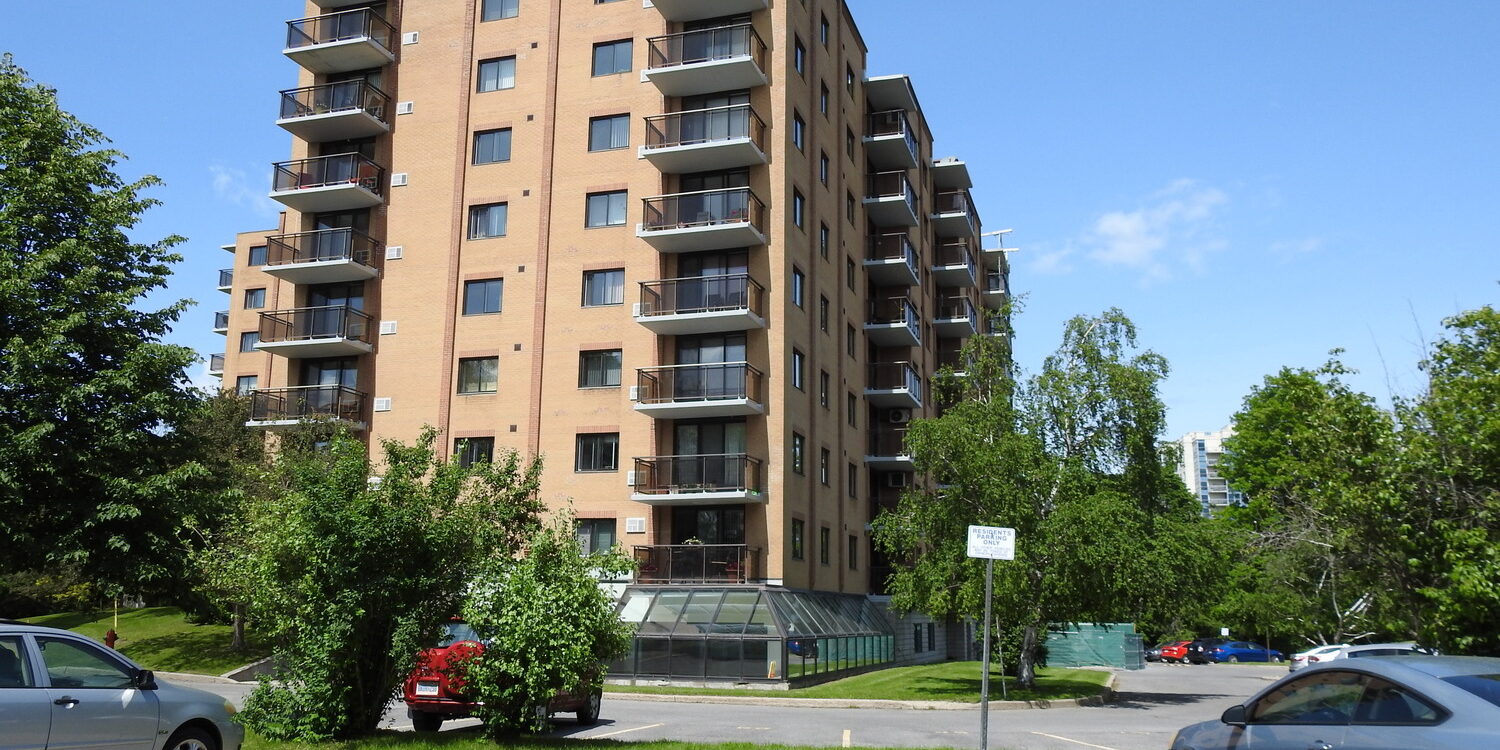 This balcony restoration project is based on work done by Mascon Restoration & Canadian Sealants at 120 Barrett Court in Kingston Ontario, Starting in 2014 and ending in 2019.
After conducting a thorough inspection and analysis on this Kingston condominium building, Roney Engineering & Mascon/Canadian Sealants balcony restoration team devised a complete balcony repair and restoration plan for the 110 balconies at 120 Barrett Court in Kingston. The balconies were badly deteriorated over the years due to exposure to the elements. Without a protective concrete floor coating, the concrete slab had layers of chipping and cracks while the soffits' paint was badly peeling.
Our team prepared by raising safety barriers, mobilizing equipment and coordinating with Swing stages. We removed existing coatings and paints to properly access the concrete repairs needed. Once all concrete repairs were completed, we applied a urethane coating with rubber aggregate for a non slip finish.